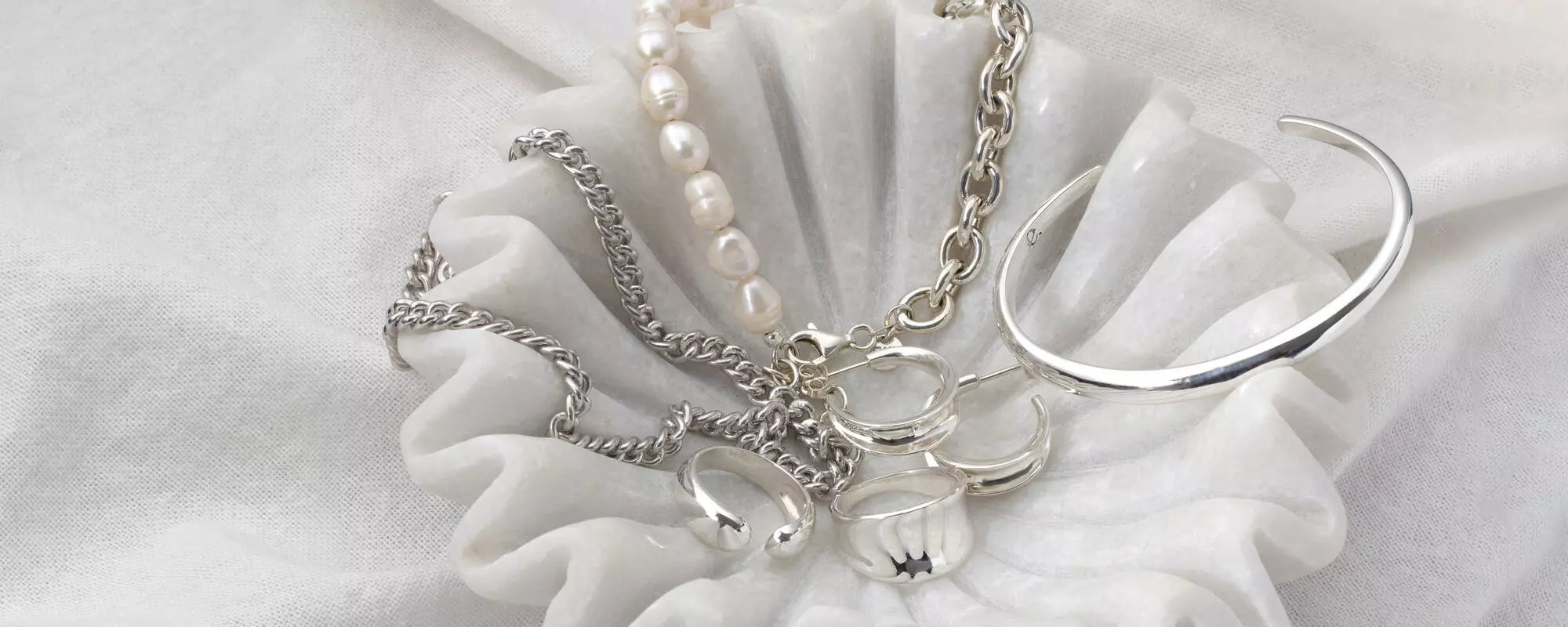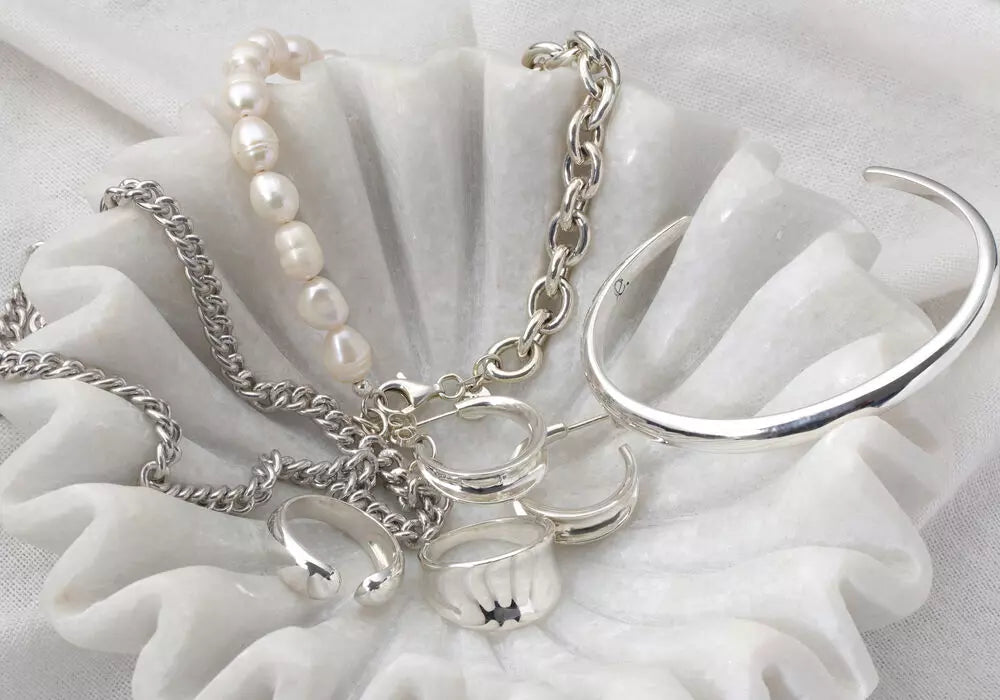 Make expressive statements with our chunky jewellery. With trendy link or curb chains you give your outfit a very special eye-catcher. Round off your look with the matching bracelet or bold earrings and rings.
Make a statement with original jewelry in 925 sterling silver
Are you looking for unusual accessories to perfect your outfit? Do you find your styling boring? Or are you simply unable to find a suitable gift for your loved one? Whether as a single piece or in combination with earrings and bracelets, statement jewelery gives you a cool aura and surprisingly redefines your clothing style. Our trendy jewelry will help you show off your style of clothing perfectly. The wide range of incomparable pieces of jewelry in our collection offers enough choice for every taste. Statement necklaces , earrings and bracelets emphasize your personal style with their distinctive design. Our jewelry collection is totally wearable. It completes your styling with its elegant design ideas.
Statement jewelery is also ideal as a casual basic part of your jewelery collection. A well-chosen individual piece sets interesting highlights. Our collection brings variety to every style of clothing. So you are always perfectly styled, whether for a visit to the theatre, opera, New Year's Eve ball or other social occasions. The statement look is also suitable in combination with a discreet business outfit. They radiate sovereignty and self-confidence. If you are looking for fashionable accessories for an unusual party outfit, simply combine different statement necklaces to your heart's content to create an unusual mix. You can be sure of a glamorous appearance!
Trendy necklaces with a clear fashion message
Attention trendsetters! Statement jewelery gives you a special touch and underlines a cool appearance. Each piece of jewelery is handcrafted and shows your personal style with its unique design. They set accents that underline your individuality. The trendy statement look lets you shine, no matter what the occasion. Our high-quality collection gives you confidence in style, elegance and expressiveness. The clarity of the design is unmistakable.
Our statement necklaces made of 925 sterling silver are finely crafted and a must-have for anyone who values ​​high-quality jewelry! Statement necklaces are comfortable on the skin and are an absolute eye-catcher. Our range of original jewelery also offers sparkling eye-catching pendants made of 925 sterling silver that enhance your styling. The different motifs of the pendants are also suitable as talismans and lucky charms . The beautiful pieces of jewelery from our online shop will inspire you and lift your spirits even in the gray winter months!
Give away high-quality jewelery that is cutting-edge and inspires enthusiasm!
Are you looking for simple pieces of jewelry that adapt to any style of clothing? Or do you want to surprise special people with unusual jewelry? High-quality jewelery made from 925 sterling silver is the ideal gift for any occasion. Whether for Christmas, Valentine's Day, an engagement or a wedding, give away unforgettable moments! With a gift from our fine jewelry range, you express appreciation and deep connection. Each piece of jewelery reminds the recipient of a special moment.
In our online shop you will also find jewelery for birthdays and anniversaries. Get inspired by us! Show your favorite people how much you love them! Whether as a gift for yourself or someone close to you: statement jewelery makes every heart beat faster! Explore the unique jewelry in our online shop and decide for yourself.