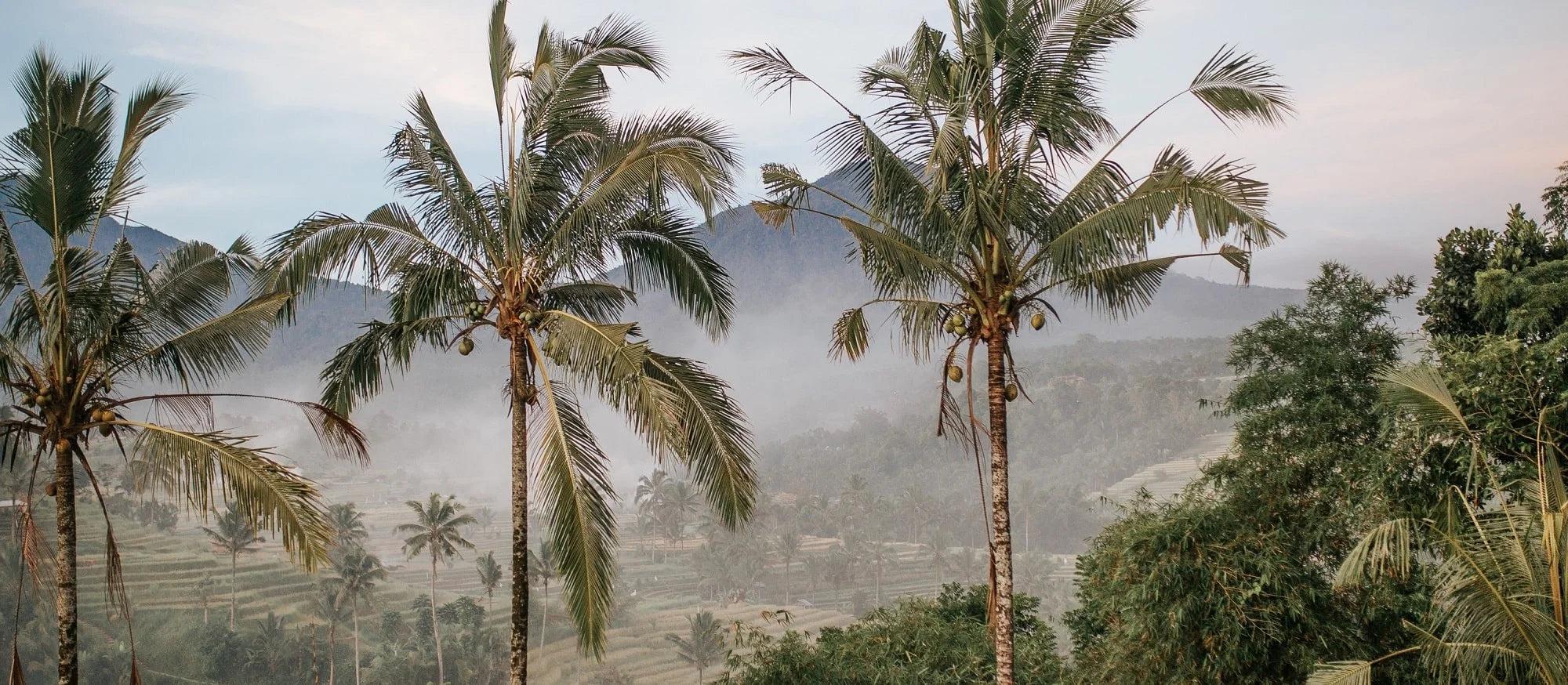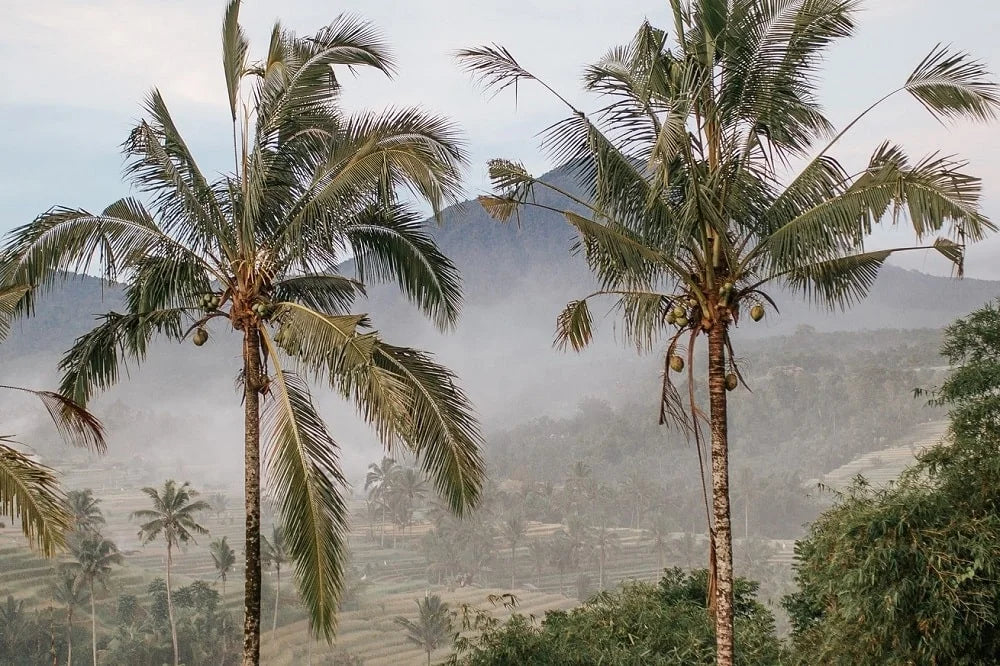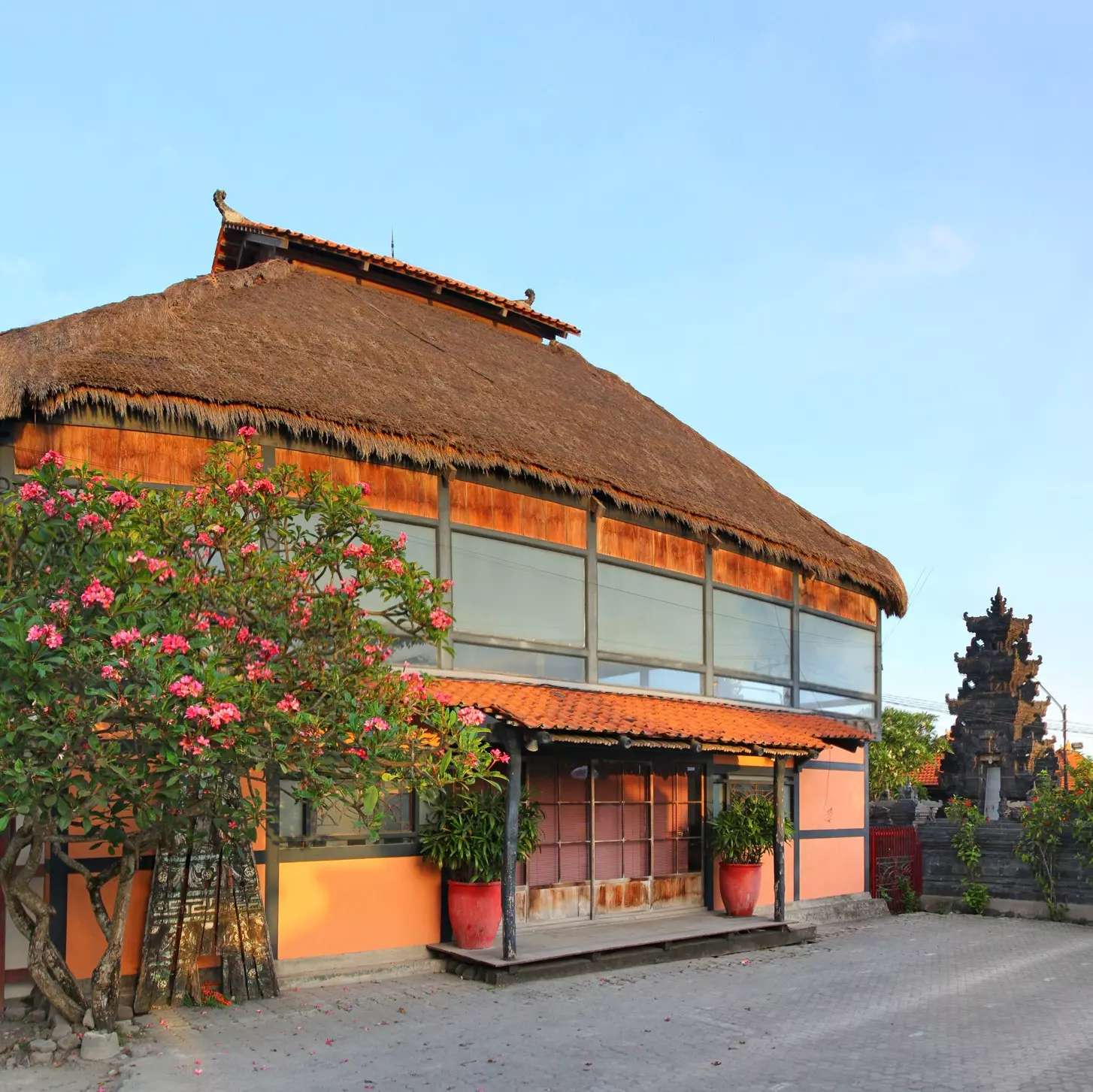 We are particularly proud of our own factory in Bali. In traditional, handcrafted production, our silversmiths create unique pieces, which arise from new ideas with great attention to detail. Quality, fairness and sustainability - these are the pillars of our production! In addition, we also work very closely with other production partners and in regular exchange, in order to always be able to provide you with a sufficient selection of pieces of jewelry.
JULIE & GRACE is a member of Amfori, a program to improve social standards in a global value chain. All of our jewelry is made under fair working conditions according to the BSCI code of conduct.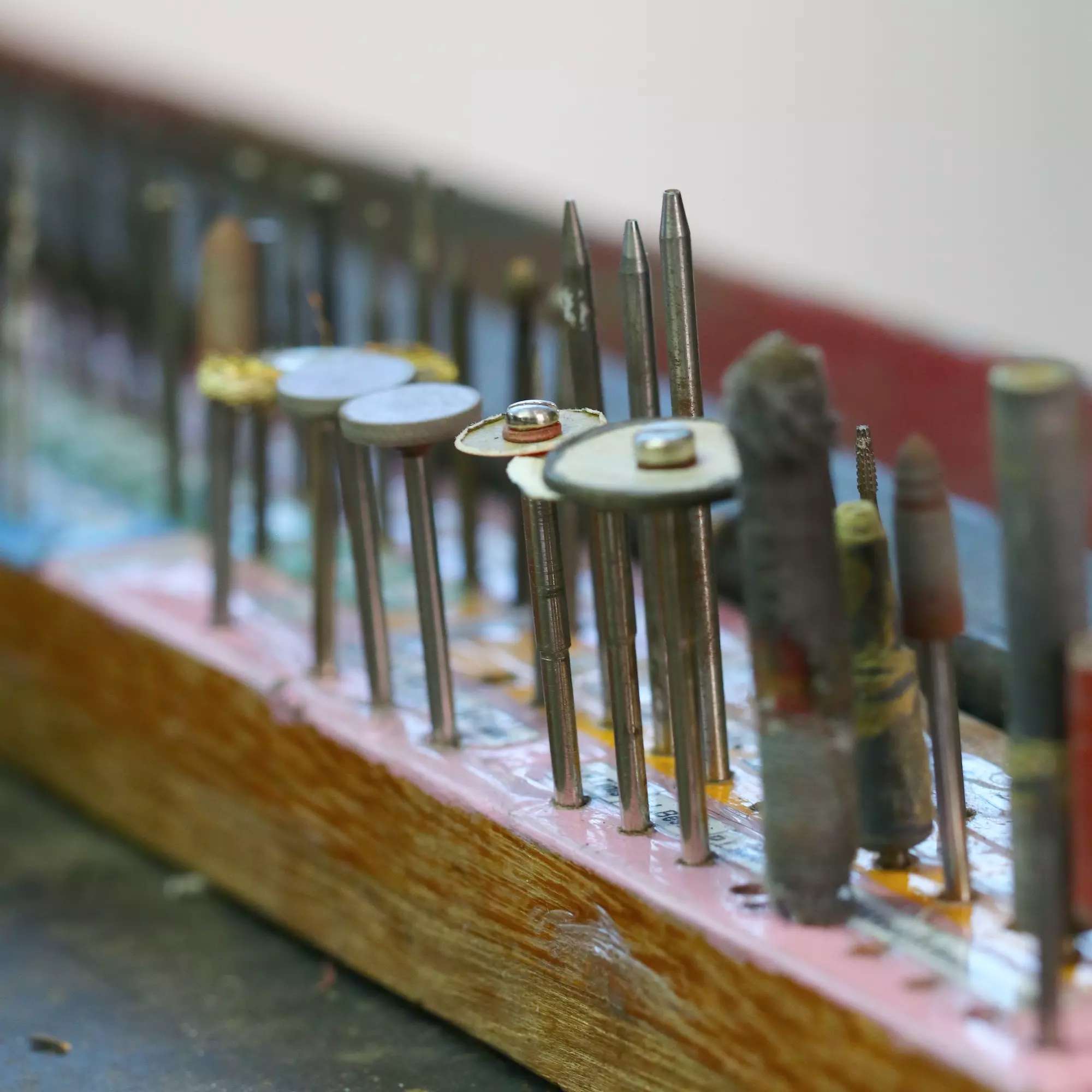 Our passion is to create real jewelry for everyone accessible and affordable. We attach great importance to recognizing the latest trends and the hottest styles early on and implementing them in our designs. We update our collections weekly so that you can carry out and present your new pieces of jewellery. Our pieces of jewelry are designed hand in hand in Hamburg and on Bali, concepts are drawn up and then manufactured in elaborate traditional handwork. This is how designs and visions come to life. Our brands should create pieces of jewelry for everyday use that are suitable for every occasion and conjure up a very special sparkle in the eyes of the wearer. They should express and underline your very personal style - sometimes modern urban, sometimes classically elegant, sometimes young and playful, sometimes masculine rustic, sometimes cute and sweet...
Visiting our manufactory:
From the first idea to the finished piece of jewelery it only takes a few weeks for us, because every new favorite piece is handmade in our own factory directly in Bali. You can see how a piece of jewelry is made here: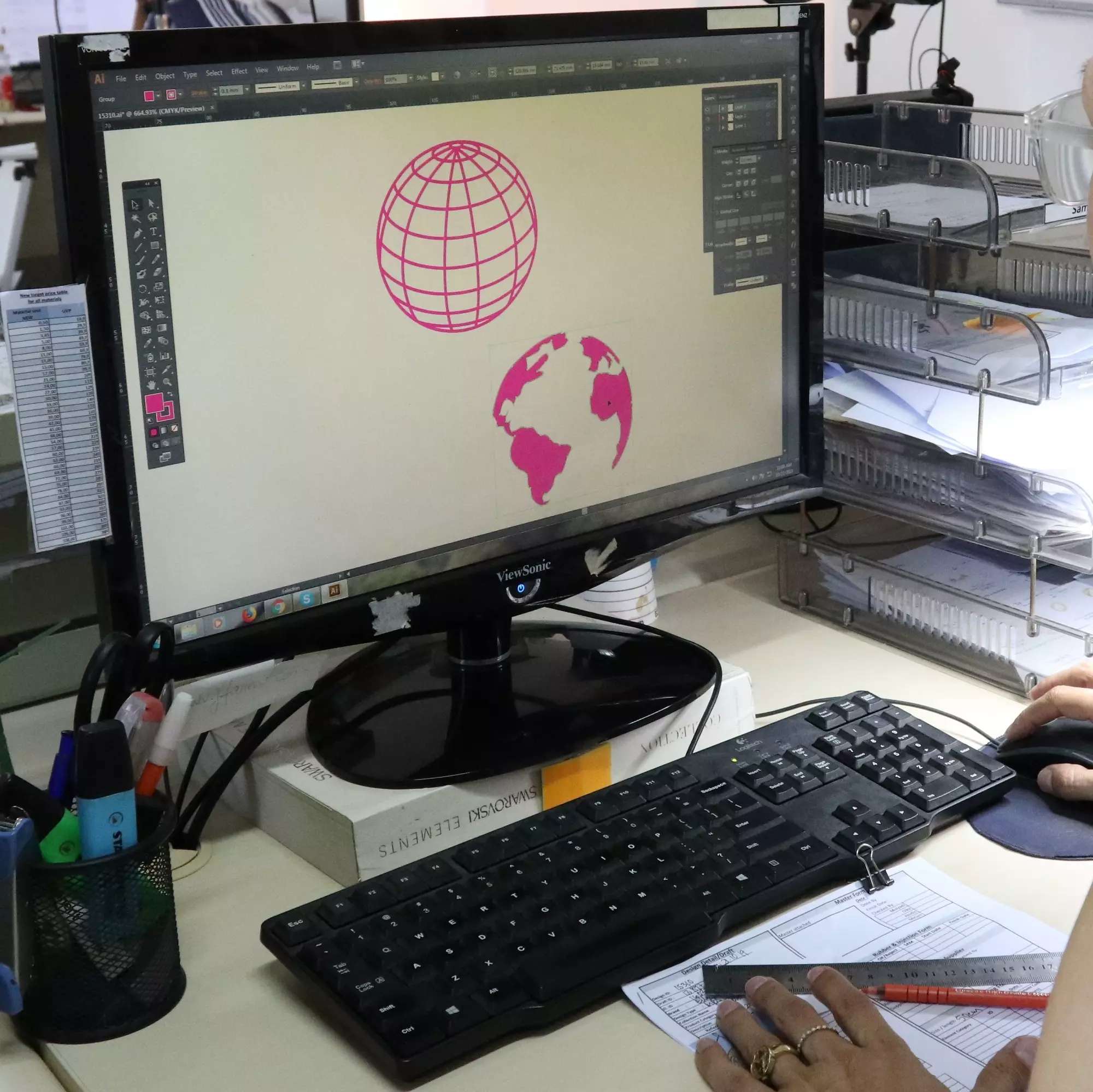 #1: IDEA & ILLUSTRATION WITH PASSION
The design team in Hamburg and Bali work together on new designs every day. Inspired by the latest trends, monthly collection plans are created to create your new favorite piece. Every idea in the design program is technically sketched and then brought to life in traditional manual work thanks to our wax carvers.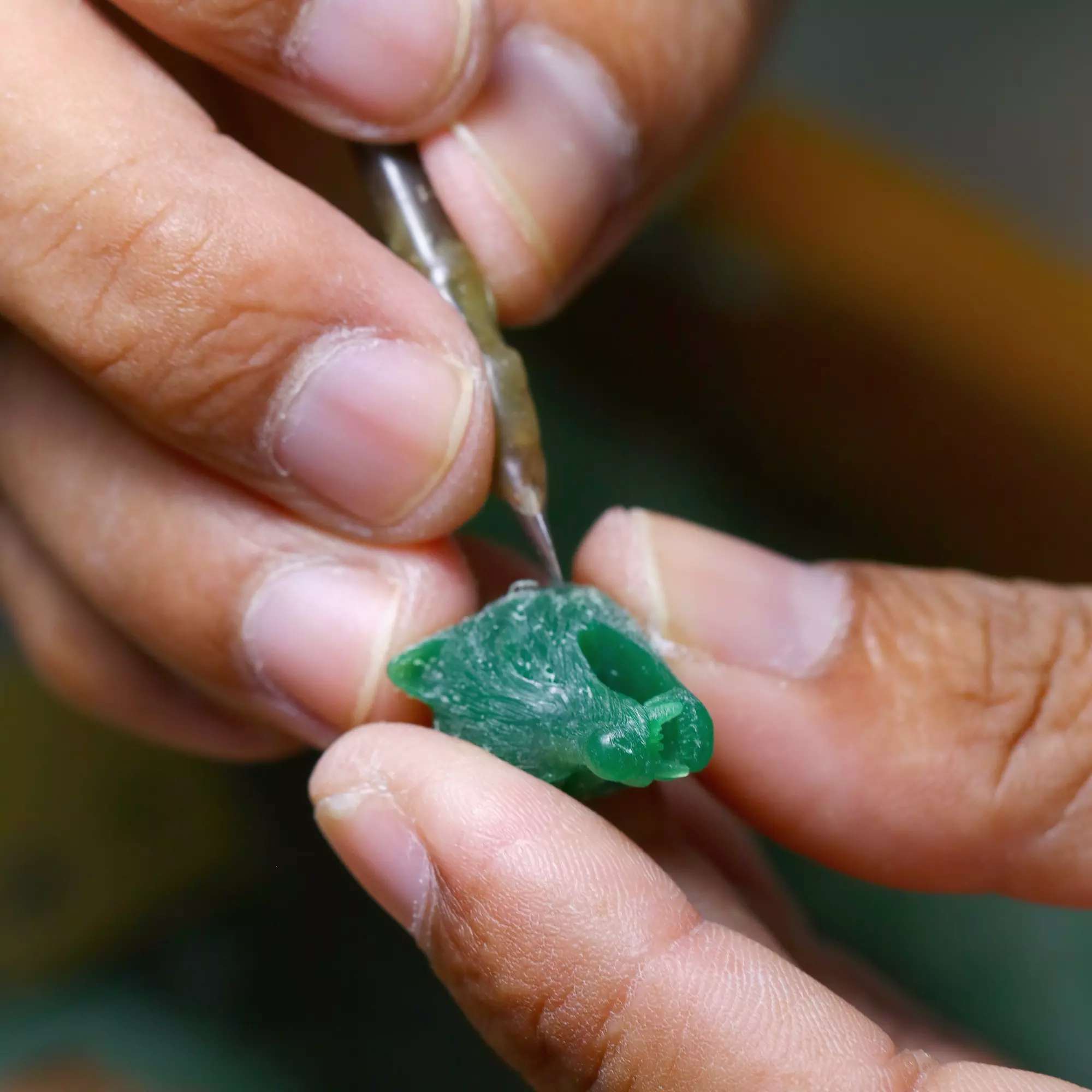 #2: 2D MEETS 3D
A true-to-size wax model is created from the first technical drawing, which breathes life into the piece of jewellery. The desired piece of jewelery is worked out of the wax material with a cutter, file and sickle. This becomes the master of the design, the so-called original model. The original model is then checked for appearance, weight and technical details, as it is the template for all other pieces of jewellery.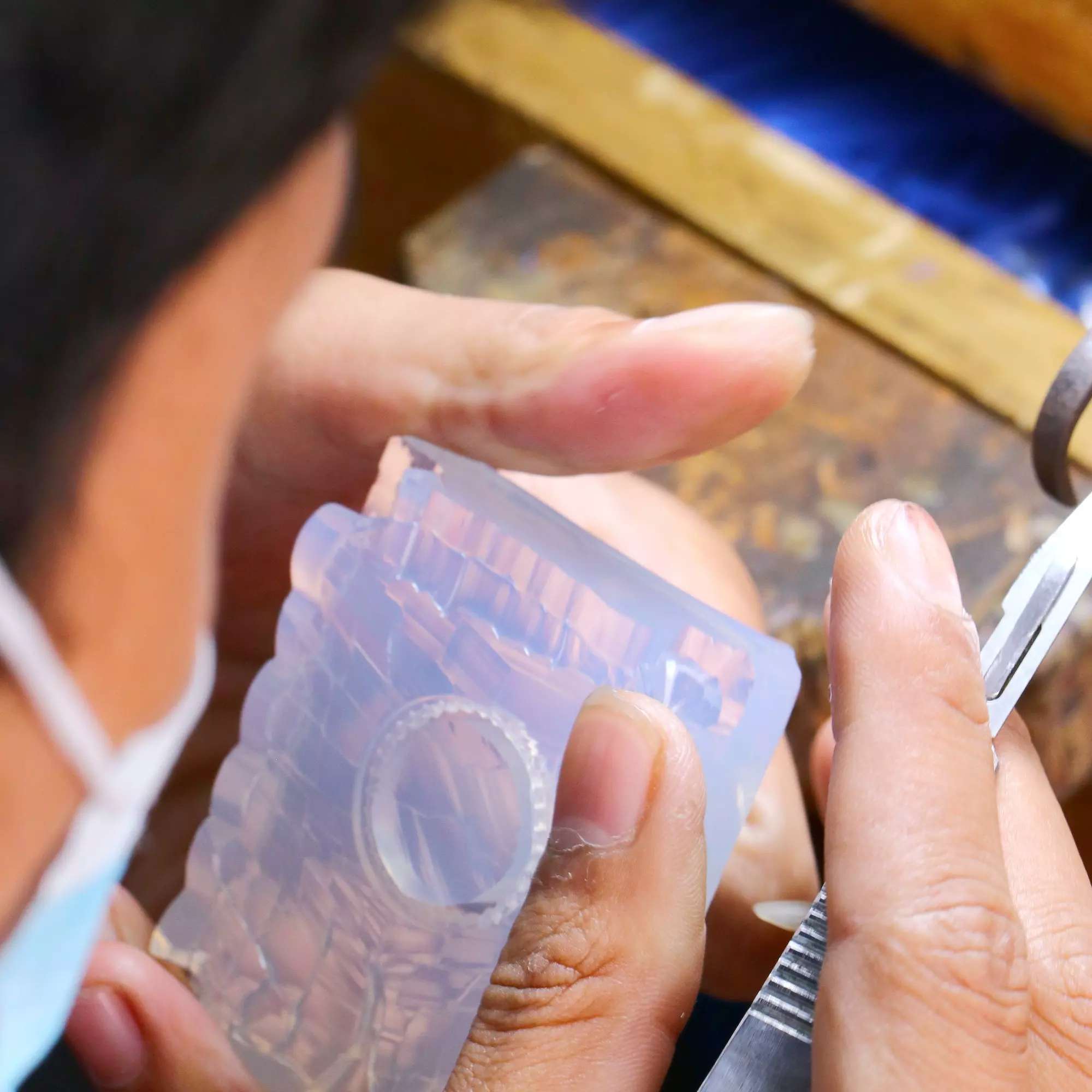 #3: 3D WAX BECOMES SILVER
One of the most exciting steps: The original model becomes a real piece of silver. The master model is pressed into a silicone mold to create a negative mold so that further reproductions can be made. The resulting, multiplied waxes are attached to a so-called wax tree and transformed into silver using a special casting process. This step requires a very high temperature so that the still rough silver element is produced from the original wax tree by means of melting, burning out and casting.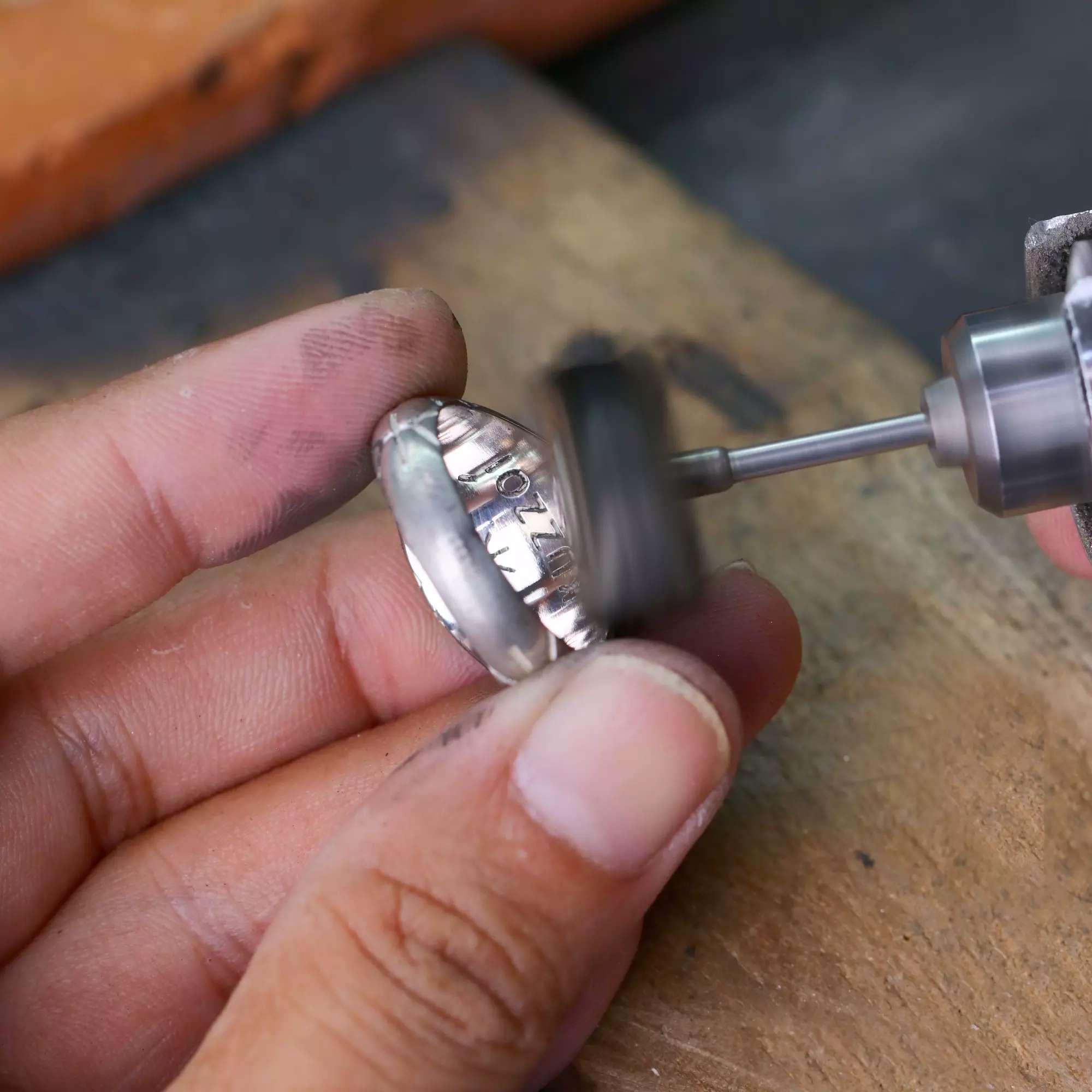 #4: FROM CUTTING TO FINISHED JEWELRY
Polishing, setting stones, gilding - all of these steps are carried out by our silversmiths in the final production step, depending on the piece of jewelry in question. The silver element is still rough and therefore not perfect. It becomes shiny and radiant thanks to a gentle surface treatment. The missing elements that complete the piece of jewelry are carefully selected and assembled with great attention to detail. Finally, special pieces of jewelry are gilded with a fine 24K gold or 18K rose gold plating.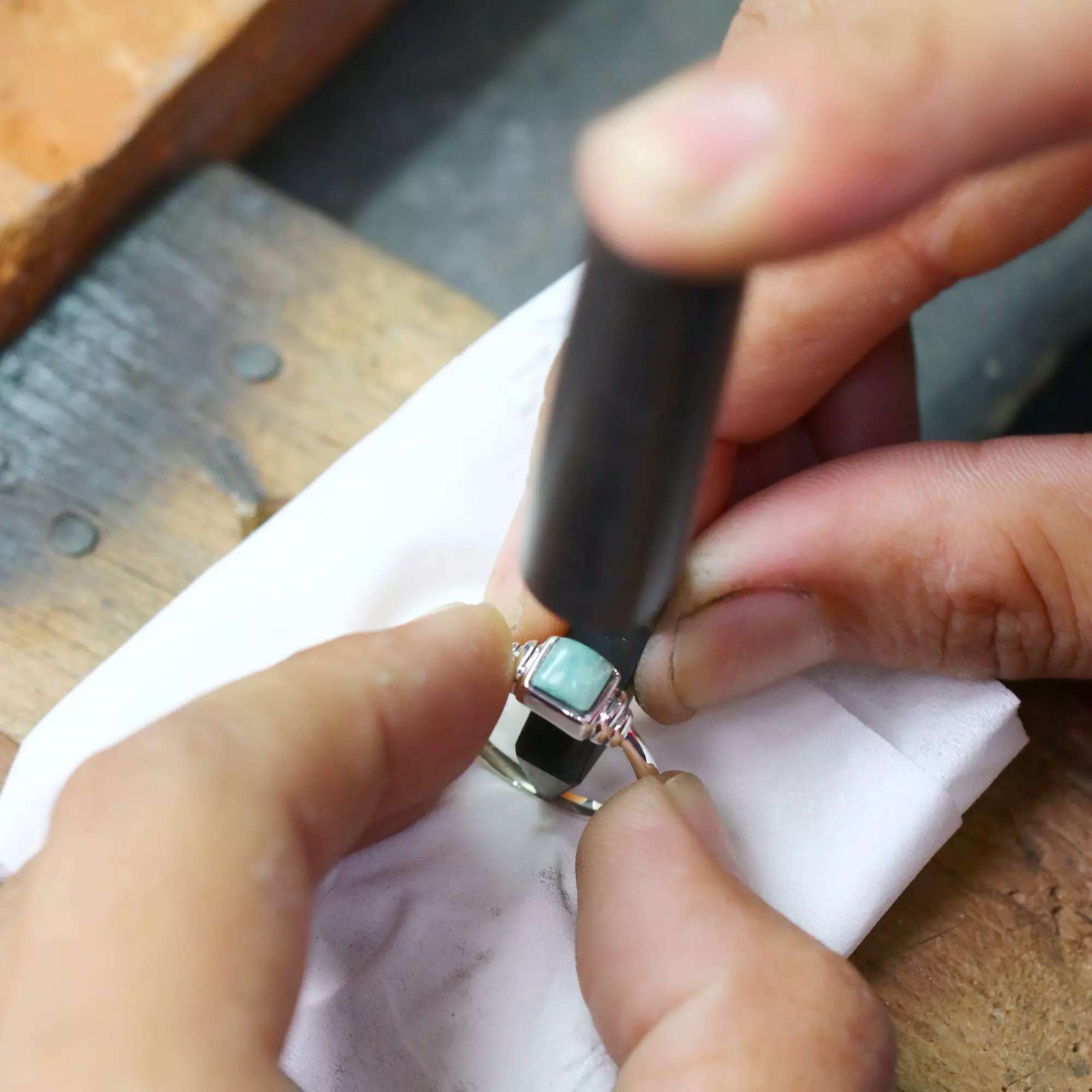 #5: HANDMADE WITH LOVE AND PASSION
In the last step, the piece of jewelry is polished to a high gloss and hallmarked with the respective hallmark, which confirms the authenticity of the real jewelry. Every piece of jewelry that you buy from us goes through a strict final quality control before it is carefully packed and sent to Hamburg. The typical Bali vibe is breathed into each of our pieces of jewelery through the traditional art of blacksmithing.