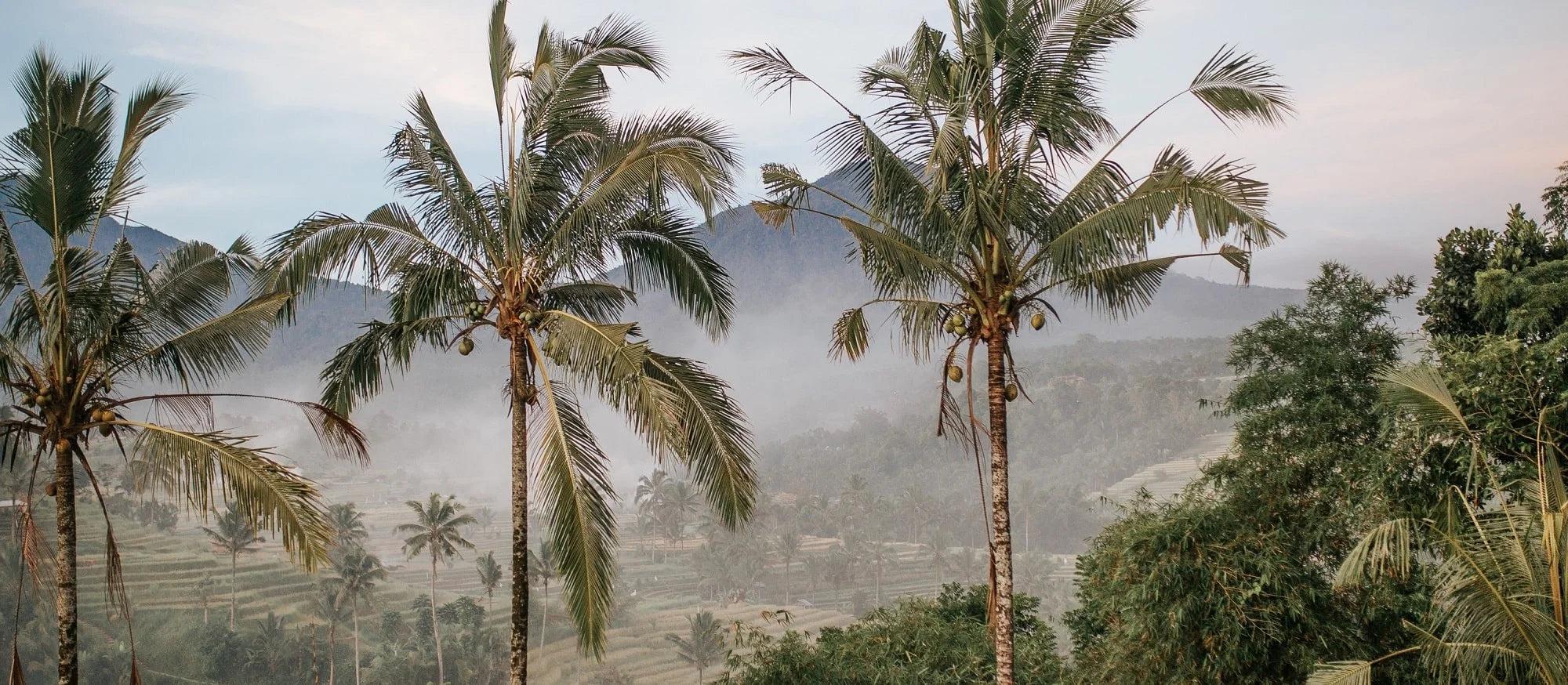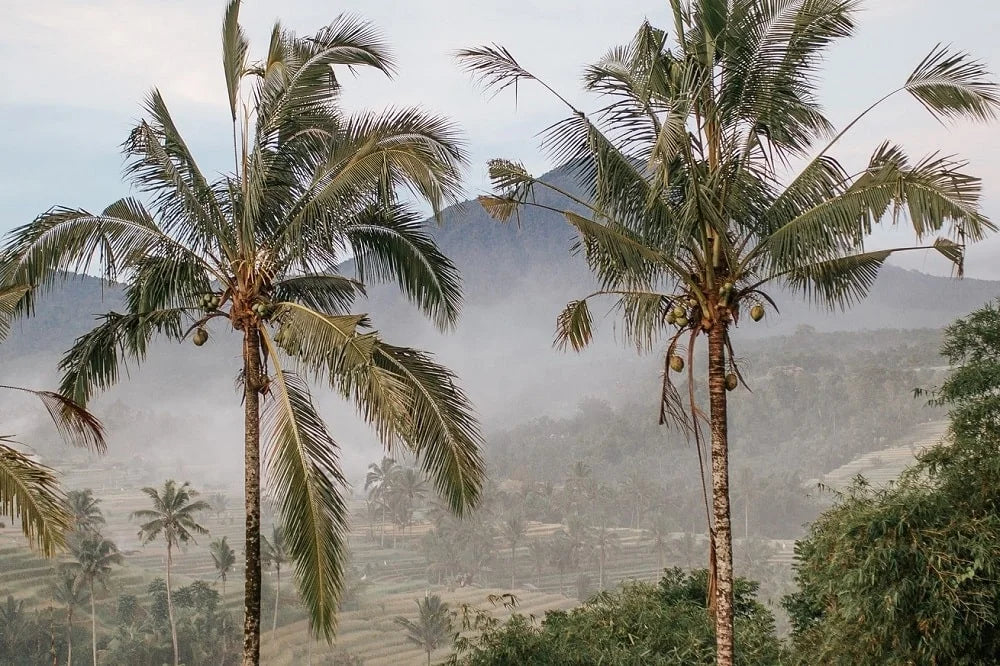 Sustainability is a matter close to our hearts. It accompanies us every day - from the first step of the manufacturing process to the distribution of our jewelry. What is particularly important to us? Conservation of resources during the manufacture of our products, protection of our environment, but also social responsibility towards our employees. These three topics are the basis of our activities on the way to becoming a company that operates as sustainably as possible.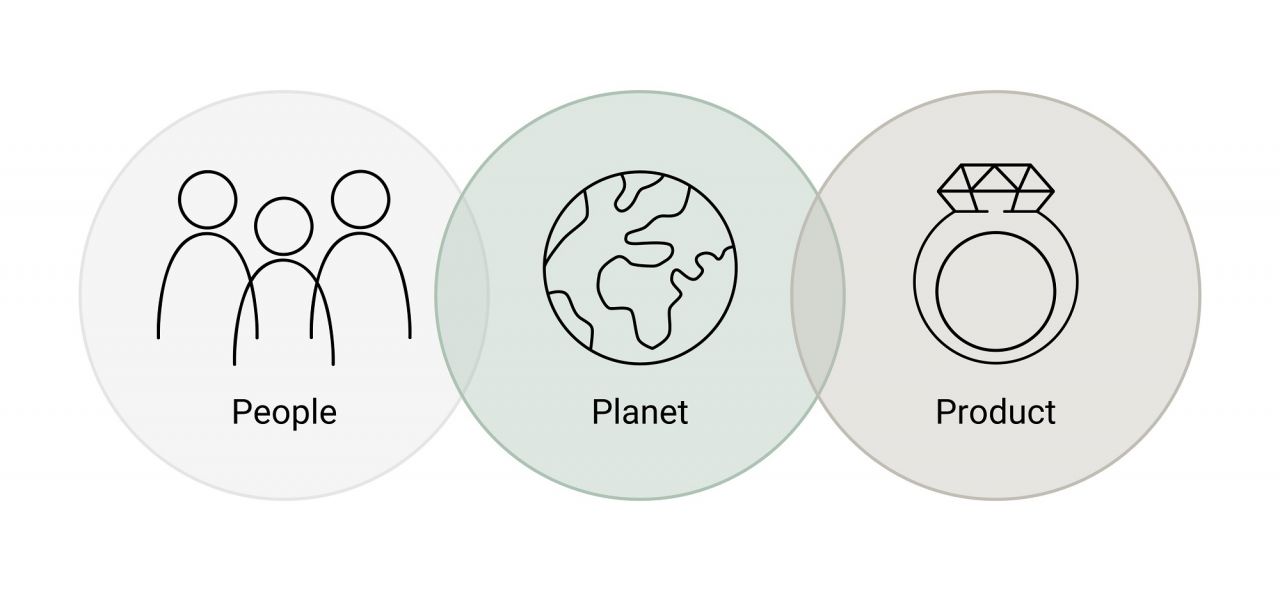 "I love our working culture. We work together as a team and with our hearts.
Not even the distance and time gap between Bali and Hamburg separates us."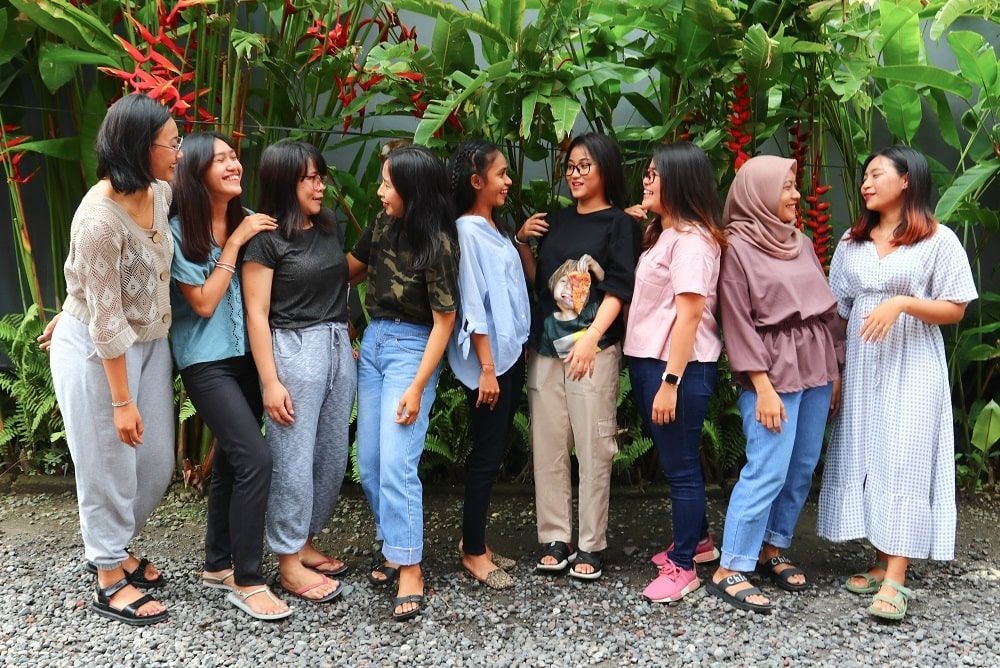 People
social sustainability
We are proud of the close cooperation between our employees at our locations in Hamburg and Bali. Together, high-quality jewelry designs are created here, which are then mostly forged in traditional manual work in our factory in Bali .
Our own manufactory enables 100% transparency in production and gives us the opportunity to show you the origin of your jewelry. Incidentally, JULIE & GRACE is a member of Amfori, an organization that works to improve social and ecological standards in companies. All of our jewelry is made under fair working conditions.
Amfori BSCI Code of Conduct
Our production is regularly audited according to the BSCI code of conduct (Business Social Compliance Initiative). Our last audit took place in October 2022. It is examined whether the processes, requirements and guidelines of our company really correspond to the BSCI code of conduct. And they do. This includes paying our employees appropriate wages and not tolerating forced or child labor or discrimination in the workplace.
Because the well-being of our employees is very important to us, we attach great importance to comprehensive occupational safety, both in production and in our offices in Hamburg and Bali.
Elbe workshops
At our Hamburg location, we have been working successfully with the Elbe workshops for some time. We are therefore happy about two employees who have become part of our team as part of an inclusion program.
female empowerment
Extraordinary in Asian countries, but true: at our production site in Bali almost exclusively women work in management positions. Because we not only promote skills and potential to enable equality, we also place a special focus on the compatibility of family and career. With our flexible working time model, it is possible for our employees to develop professionally and at the same time to be there for the family.
"In our company I like the people and the working atmosphere.
We treat our colleagues as family that brings a positive vibe and so we can work with fun."
Kunti - production manager in Bali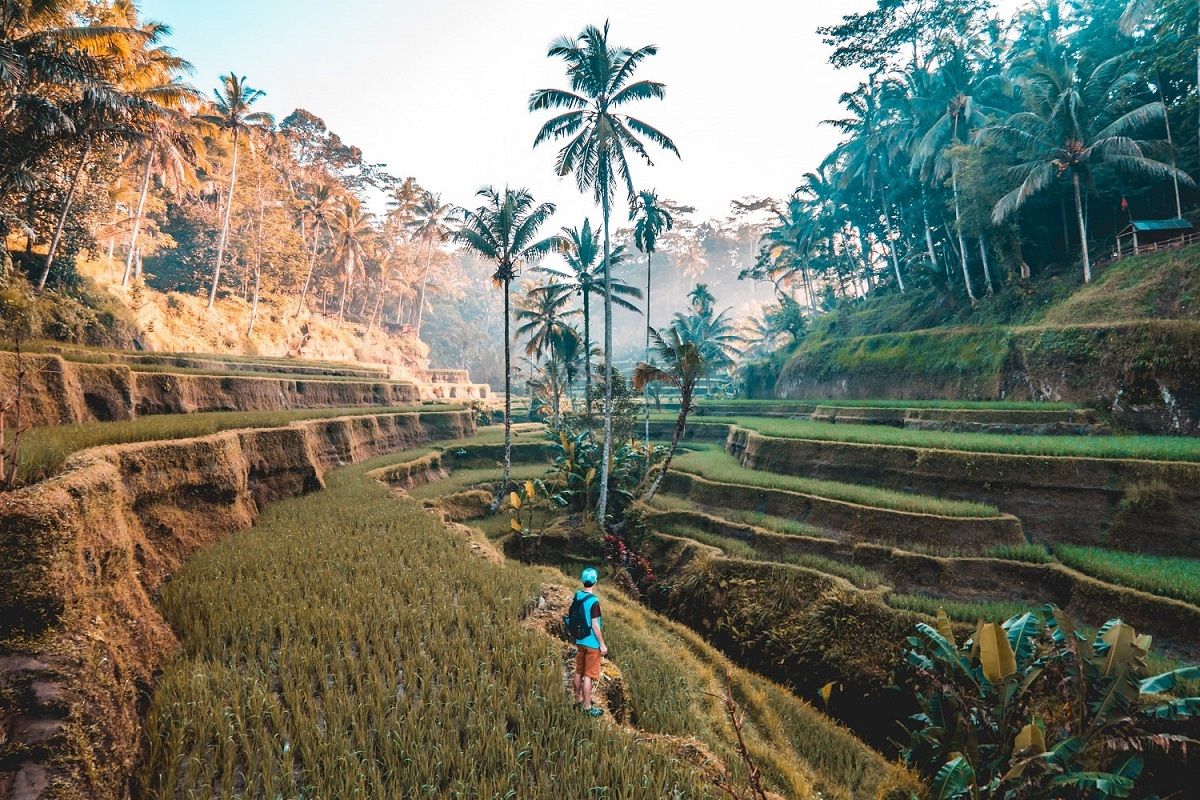 Planet
environmental sustainability
The fact is: every person and every company leaves an ecological footprint. Our goal is to sustainably minimize that of JULIE & GRACE and remain climate-neutral.
Climate neutral shipping
To achieve this, we want to reduce our CO2 emissions to a minimum. How do we do it? For example, by sending your order climate-neutrally with DHL GoGreen. In this way, we offset the emissions generated during shipping by supporting certified environmental projects . With our CO2 credits we support climate projects such as wind energy in India, renewable energies in Brazil and the biogas program in Vietnam.
Environmentally friendly packaging
Our shipping packaging is FSC certified and therefore particularly environmentally friendly. Our jewelery boxes are also FSC-certified and are made exclusively from recycled paper. This means that our packaging can be disposed of easily and in an environmentally friendly manner. At the moment we cannot completely avoid the use of plastic sleeves to protect our products. That is why we are working on an environmentally friendly solution to avoid single-use plastic in the future.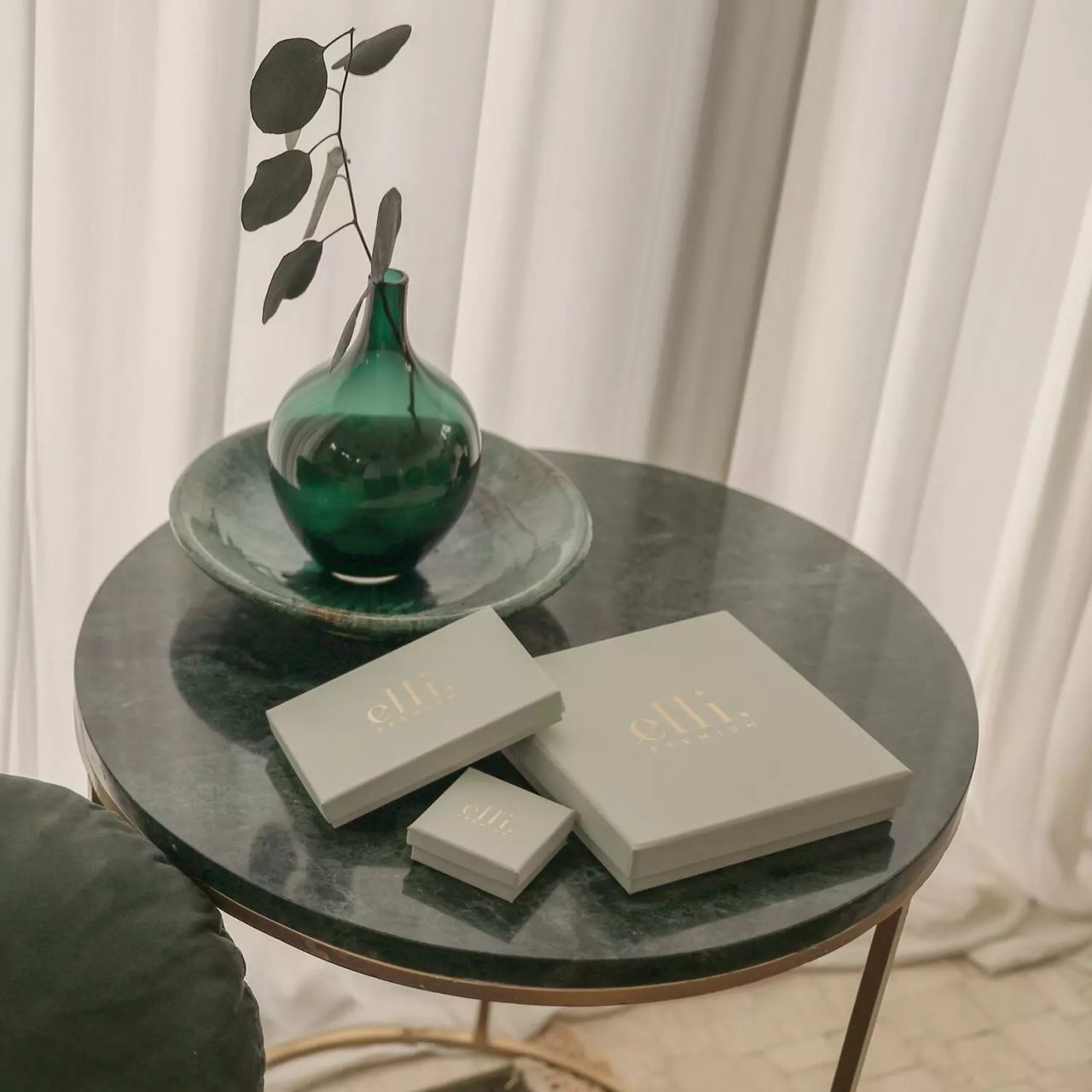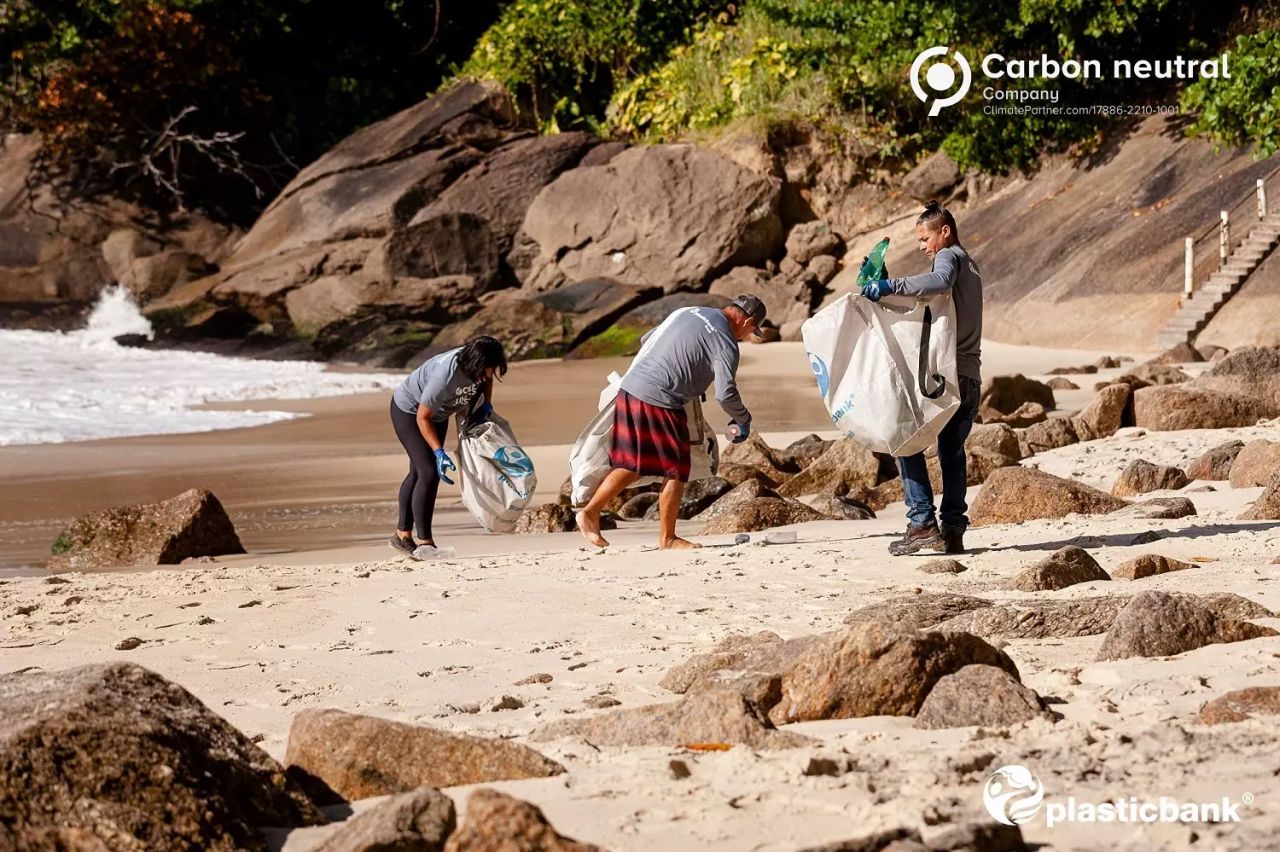 Climate neutral company
As a climate-neutral company, together with ClimatePartner, our climate protection consultant, we calculate our CO2 emissions every year and offset them. With this we support the combined project CO2 compensation + marine protection. For every ton of CO2 compensated, an additional 10 kg of plastic is collected as part of the Plastic Bank Initiative. In total, we at JULIE & GRACE have already offset over 128 tons of CO2. Our supported climate protection project also includes many Asian countries, to which we have a very special connection through our manufactory. You can find more information on this topic here and our tracking ID is 17886-2210-1001.

In our offices, we work almost exclusively digitally and therefore hardly need any paper. We use green electricity and have our drinking water from the tap treated by a water filter system. So plastic bottles are not to be found with us. With our flexible home office concept, we try to reduce traffic-related CO2 emissions.
"What I like most about our company are the people
and their spirit of continuous improvement."
Santi - Director in our manufactory
Product
Product-related sustainability
We only use precious metals such as 925 sterling silver, yellow gold, white gold and rose gold for our products. That's why our jewelry is fully recyclable. All returned products are first checked, cleaned and, in the best case, resold. We melt down pieces of jewelry that are no longer salable because the precious metals can be completely recycled.
Our sterling silver jewelry is made from 50% to 100% recycled material. Our long-standing production partners and suppliers are currently converting their production processes so that the proportion of processed material can be steadily increased . In the future, the non-recycled portion will consist primarily of LBMA-certified silver and gold. Incidentally, the London Bullion Market Association regularly checks the manufacturers of the precious metals based on strict qualification criteria. What we attach particular importance to: When purchasing diamonds, we only consider KPCS- tested diamonds. The aim of the Kimberley Process Certification Scheme is to prevent international trade in conflict diamonds through state certificates of origin.
lean production
Since our foundation in 2008 we have been producing on demand. This means that we really only make jewelry that you buy. Because we want to conserve resources right from the first step of the process.
That's why we rely on the so-called one-piece flow management and thus on the continuous optimization of our production and supply chain. In this way, we can also produce jewelry that is not in demand, avoid mass production and also keep our inventories and space low. Here you can find out more about our manufactory.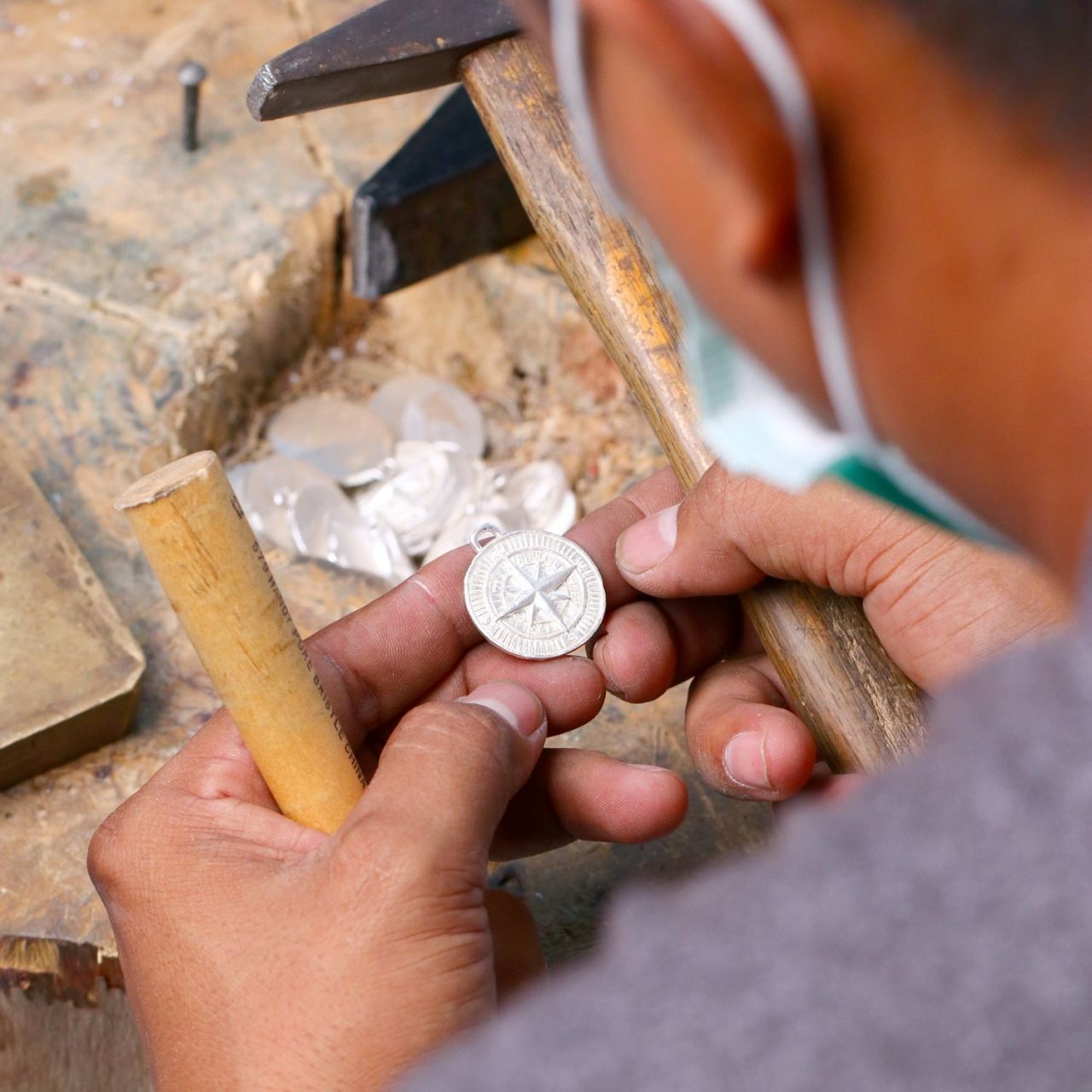 Its a lot to do...
We have set ourselves the goal of getting a little better every day - in terms of the environment, our employees and our products. That's why we've put quite a few things on our agenda, such as:

We are aware that we are not perfect and want to continuously improve. So if you have any suggestions for us, please send us an email to info@julie-grace.de.