A touch of holiday flair and sunshine in everyday life
Your summer vacation is over, but you are definitely not ready for the cold autumn? Awaken holiday feelings with our trendy shell and pearl jewellery.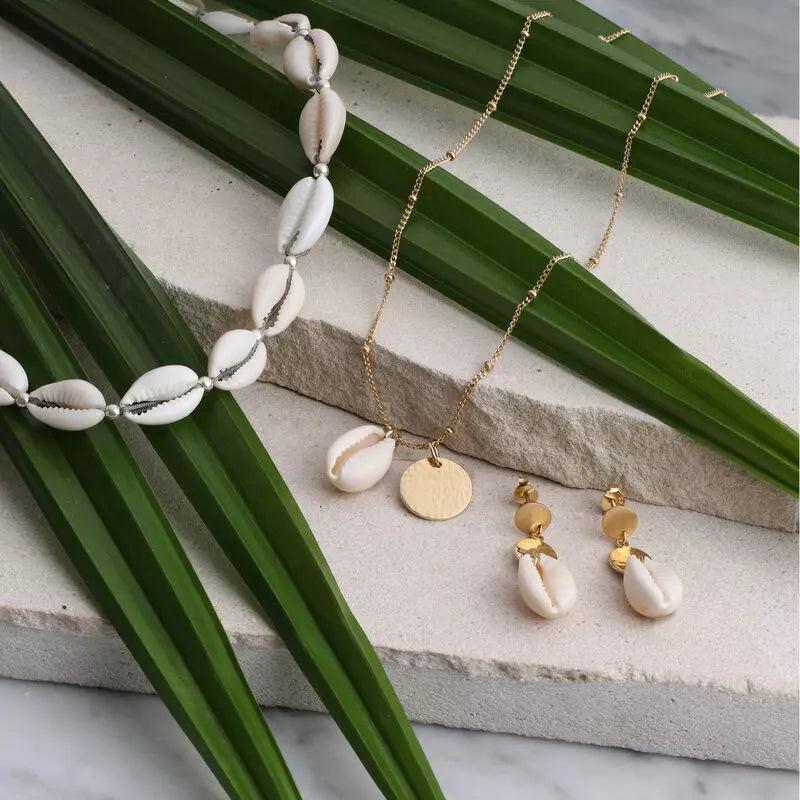 The shell trend – from boring holiday souvenirs to trendy fashion jewellery
The shell trend made a chic comeback this summer. "Prada" brought the treasures of the sea from the tanned surfers' necks to the catwalks of this world. The maritime gems keep you in a good holiday mood even in autumn. This women's jewelery is a great contrast to a coarse knit sweater or an elegant satin blouse. In our online shop you can buy shell jewelery in a wide variety of colors and shapes. They are available in gold, silver and rose gold, as a bracelet , bangle, necklace , anklet and even as earrings . As ear studs or pendants, you almost have the dreamed sound of the sea in your ears.
In addition, the silver shell necklace is a great gift for all little mermaids. In addition to numerous playful and high-quality pieces of jewelery for children, the children's jewelery from JULIE&GRACE offers you a beautiful shell necklace made of the finest 925 sterling silver.
Pearls - a trend that will never go out of style
The pearls could already be seen on trousers, tops and co. again last season. But pearls are also a great, classic trend as necklaces, bracelets or earrings. These pieces of jewelry are anything but stuffy and belong in the jewelry box of every fashion-conscious woman, whether as a necklace pendant, earrings or bracelet pendant. They can be combined with both gold and silver pieces of jewellery. At JULIE&GRACE you will often find freshwater pearls in combination with elegant crystals that give every piece of women's jewelery that certain something.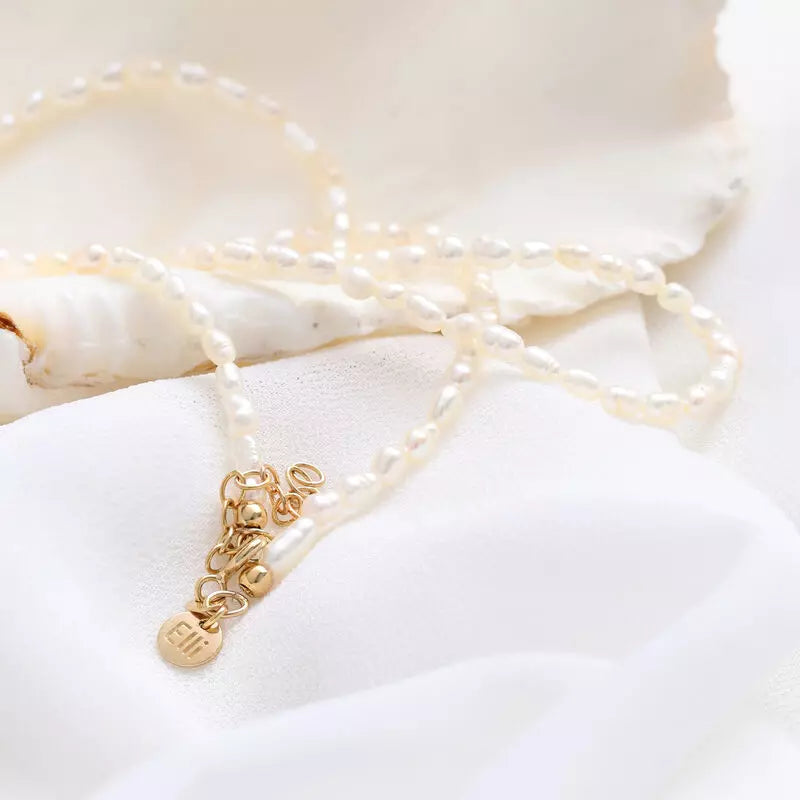 Combination of maritime gems
Shells and pearls - two symbols of the sea, so combining these two pendants is a great choice. Of course, you can also layer the shell jewelry, whether in gold or silver , with other pieces of jewelry. This was seen by the fashionistas this year, especially in combination with other golden jewelry. It is important that the shell jewelry does not go under. It is best to layer the treasures of the sea with filigree pieces of jewellery. So this genuine jewelry is not only a great choice for everyday outfits, but also for night looks. A small chain pendant or ear studs is often enough to set great maritime accents.
Dream back to your favorite beach with these maritime jewels and let your soul dangle in everyday life!

BY LISA